Welcome to the Avoca, Nebraska community website!
Stop on by and check out some of our local events as we head in to the unofficial start of Summer.
The Avoca Library Events
Library Hours:
Tuesday 2:00 - 5:00 pm

*

Saturday 9:30 - 10:30 am

*extended Summer hours!*

A little something for the adults...
A little fun for kids of all ages every Tuesday at 2:00pm.
Here is what is in store for June...
Fiddle Camps in Nebraska
Registration is now open for the 2017 Schoolhouse Fiddle Camps, in the Old Avoca Schoolhouse
504 Garfield St., Avoca, Nebraska
Deborah Greenblatt, championship fiddler, author of many fiddle collections, will help the campers get in touch with their inner fiddler. The course of study during the Schoolhouse Fiddle Camps will be designed specifically for the individual campers who sign up.
The June Camp (June 12 - 16)
is for folks who consider themselves beginners.
The July Camp (July 10 -14)
is for folks who consider themselves intermediate or advanced.
00000000000000000000000000000000000000000000000000
Avoca's Yard of the Week
Congratulations!
Need a little help with your landscape?
If so, contact:

The Garden Fairy

Janine Cruz

Horticulture student at MCC

Clean up and soft scape planting

Call

(402)-297-4441

or 275-3767.

0000000000000000
Granny Lisa's Glass Flowers

If your looking for that one of a kind gift come on by Avoca's local gift shop!

Open 6 days a week

10:00 am to 7:00 pm.

Closed Sundays.

Prices:

$25.00 for the glass flowers to hang on a nail or a sheppards hook

$38.00 dollars for the glass flowers on a green fence post.

$48.00 for all others
00000000000000000000000000000000000000000000000000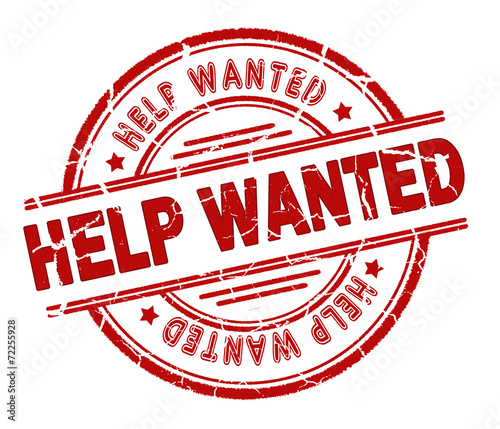 Local businesses looking for you:
00000000000000000000000000000000000000000000000000
What else is happening in and around Cass County?
Check out the following events...
5K FUN RUN/WALK

The Freedom Festival 5K is a fun run for all ages.

The route takes you around our small village.

PREREGISTER by JUNE 15, 2017, to RECEIVE a 5K T-SHIRT!

You may still register after that date and even the day of the race, July 4, 2017,

(starting at 7 a.m.), however you are not guaranteed to receive a t-shirt .

Start time is 8 a.m. at Young Memorial Park in Murray, NE.

For more information click here or go to

www.MurrayFreedomFestivalNE.com

Email: murrayfreedomfestival@gmail.com

Funded in Part by Cass County Tourism

www.visitcasscounty.com
Meanwhile...at The Lofte Theatre...
"The Man Who Came to Dinner"
(Manley, NE)
The Lofte's second production of the year takes us back to small-town Ohio in the 1930s. Sheridan Whiteside ("Sherry" to his friends) is a famously outlandish New York City radio personality who has been invited to dine at the home of the well-to-do Stanley family. But disaster strikes before he enters the house. Whiteside slips on the ice and injures his hip!
What started out as a one-night event soon turns into a month-long convalescence. Confined to the house, Sherry drives his hosts mad by viciously insulting them, monopolizing their house, running up large phone bills, and receiving many bizarre guests, including paroled convicts.
This classic American script has enjoyed several revivals on Broadway and the London stage and was made into a feature film in 1942 starring Bette Davis, Jimmy Durante and Monty Woolly.
Ken Snyder of Elmwood is playing the irascible Sheridan Whiteside. He is joined on stage by Brenda Jones (Louisville) and Tim Sorensen (Elmwood) playing his hosts, Mr. and Mrs. Stanley. Rosalie Duffy (Lincoln) and Doug Rothgeb (Omaha) play the star-crossed Maggie Cutler and Bert Jefferson. Rounding out the cast are Dustin Reckling (Louisville), Jean Wymore (Syracuse), Jessica and Rita McKinney, Ken Patry and Trish Miller (Omaha), Cheryl and Will Jones (Manley), Tom Lucas (Papillion), Jeff Johnston (Elmwood), Mike Brown (Firth), Jim Skrobo (Elkhorn), Aubree Sweeney and Millard Carnes (Plattsmouth), Guillermo Rosas (La Vista), Zeke Rouse (Murray), Brenna Thompson, Nick Roth (Lincoln), John Bell and Dan Roberg (Omaha) and Shawn Reynolds (Bellevue). The production is directed by Kevin Colbert.
Front

, Brenda Jones, Aubree Sweeney, Ken Snyder.
Back, Doug Rothgeb, Tim Sorensen, Trish Miller and Rosalie Duffy.
"The Man Who Came to Dinner" runs

June 2-4

and 8-11.
Thursday

, Friday and Saturday performances are at

7pm

.
Sunday performances begin at

2pm

.
Those interested in tickets may call the box office at 402-234-2553 or visit Lofte.org for online purchasing.
All seats are reserved and ticket price is $19.